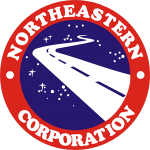 Northeastern was founded in 1978 by the Carosella family, who began by striping parking lots. Over the years, we have developed into a multi-faceted specialty contracting company, encompassing all aspects of site development, pavement construction/maintenance, and property enhancement.
We believe that every job should be performed with the utmost professionalism… using the highest quality work and products possible.
With today's increased focus on the environment, we also make certain to use the most environmentally-friendly techniques available today.
Our goal is to take the burden off of the consumer.  We offer innovative techniques and ideas to make sure every job gets done right.  We assist the customers in all stages of the work –planning and design to preparation of the budget.  We survey existing conditions to recommend needed improvements and maintenance.  Our expertise lies in our ability to develop design concepts, to write specifications, and produce site drawings.  From beginning to end, we'll handle it all.
Northeastern has also expanded into specialty work.  We install pond liners – check the links on the left for the pond at the Dick's Sporting Goods Open.   We also offer asphalt imprinting – whether it is making asphalt look like brick, or imprinting specialized designs into the pavement, the result is beautiful.  You'll find pictures here of the walkway to the Discovery Center's Story Garden,  the BC Open entrance, and the Main Entrance to the Dick's Sporting Goods Open.